A view from the top: E2C supports young person to gain employment in the DVLA.
Aaron* aged 21 joined Engage to Change in September 2021 to seek help with finding employment. Previously A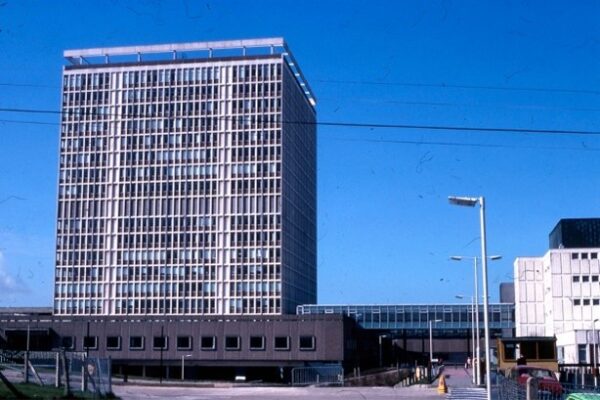 aron had been to college to study Art and Design and had managed to gain some volunteer experience, however he struggled to find paid employment. Aaron was supported by delivery partner ELITE Supported Employment Agency, to identify his skills and to consider what type of job roles he would be interested in. Aaron regularly attended Engage to Change job club in Swansea where he was supported to job search by Employment Advisor Lisa.
In November a full-time administration assistant job was advertised at the DVLA in Swansea and with Lisa's help Aaron applied and completed the challenging application process. He then had to pass a DBS check, provide references, and also submit all his documents online before he could be considered for the position. In January he received the good news that he had secured the job and that all his pre-employment checks had passed the rigorous recruitment process.
Aaron is autistic and has social anxiety, so he was really anxious about starting work. He was supported by Employment Advisor Gill on his first day in work, and during the induction process. The first day had additional pressure as both Aaron and Gill had to take a lateral flow Covid test and pass 'negative' before they could enter the Government Building where he was going to work. After a nervous 20 minute wait the result was confirmed as being negative and they were able to enter the DVLA building.
Aaron was shown to his desk, on the top floor of the building, which is sixteen stories high, permitting him a 360-degree view of Swansea and the Gower peninsular. As a large employer the DLVA has a workforce of over 5000 staff in its Swansea office. Due to Covid 19, changes have been made to ensure that staff are kept safe and therefore Zones set up in the building. All staff are only permitted to walk around in their allocated Zone and have to follow one-way walkways. Aaron was introduced to his colleagues in Zone 2. Gill supported Aaron to learn the Covid 19 regulations and to get settled in his new role.
Gill said "What a marvellous experience to accompany Aaron to his first day on the top floor of the iconic DVLA building. Aaron has worked hard to achieve his goal of obtaining employment, and I am thrilled that it is all going well for him. It is also credit to Lisa and the time and support that she has given Aaron to help him secure this job."
Now settled Aaron is greatly enjoying his new role and has increased his confidence. When mentioning the difference that having a paid job has made to Aaron, his mother said "His first week was a success, he enjoyed it. He has been walking to and from work, which is giving him a boost. Thanks again for your support and assistance."
(*The young person in the case study has chosen to remain anonymous and their name has been changed to reflect this.)