Michael
Michael joined the Engage to Change project in September 2016 and following a successful work trial has achieved paid employment with MENCAP Cymru in Cardiff.
"MENCAP appr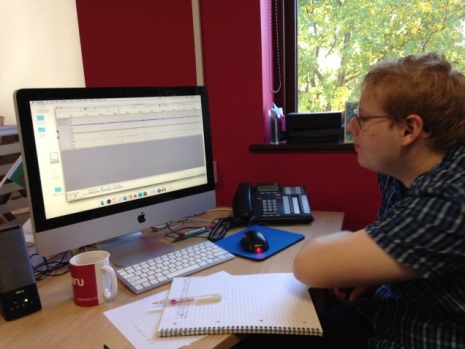 oached us in August to see if we might be able to assist with a young man called Michael that had been volunteering with them for over a year," explains Sara Johnston, ELITE Employment Training Coordinator. "Michael had been supporting staff with administration duties and due to his commitment and his continued support to the staff, they were able to offer Michael the chance of a paid opportunity."
Undertaking a person-centred support approach with task-specific training, Michael has been supported through the Engage to Change programme by his one-to-one job coach Vicky Alexander. Sara describes Michael as a very pleasant and polite individual who has settled into his role well. With the appropriate support Michael is becoming more and more independent completing his assigned tasks.
"Michael's confidence continues to grow," confirms Kieran McCargo from MENCAP Cymru. "He was delighted when he got the job. His first paid job! He works 16 hours per week."