New research report on project outcomes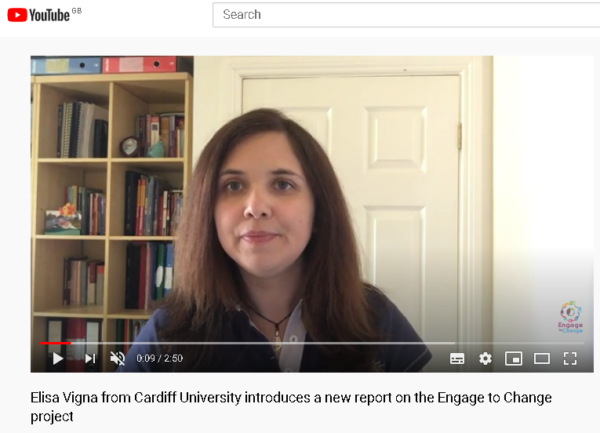 Researchers from our project partners at the National Centre for Mental Health at Cardiff University (NCMH) have produced a report on the outcomes of the Engage to Change project. The research involved talking to young people and families about their experiences of the project and how it had impacted on their lives.
One of the researchers Elisa Vigna introduces the report and summarises its findings in this video on our YouTube channel.
You can read the full report here.