Engage to Change evaluation forum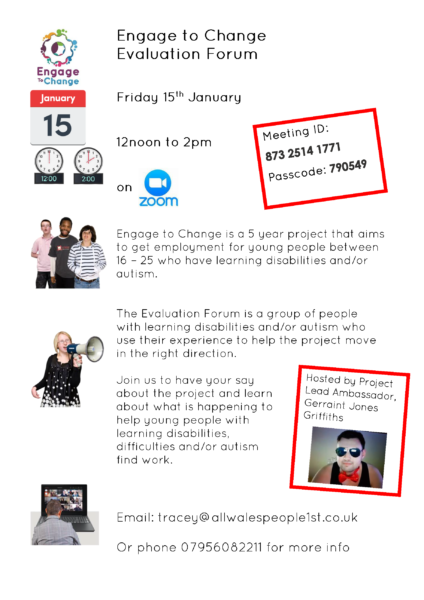 All Wales People First are holding an online project evaluation forum for anyone with a learning disability or autism to have their say about the Engage to Change project. You can find out more about what the Engage to Change project has been doing and let All Wales People First know what you think about the work of the project. You can also let them know if there is anything you think the project should be doing differently.
The event will be held on Zoom on Friday 15 January from 12pm to 2pm.
The Zoom meeting code to join the event is 87325141771. The passcode is 790549.
For more information or help with how to use Zoom please contact Tracey Drew by email: tracey@allwalespeople1st.co.uk or by phone: 07956082211.