Welcome to Engage to Change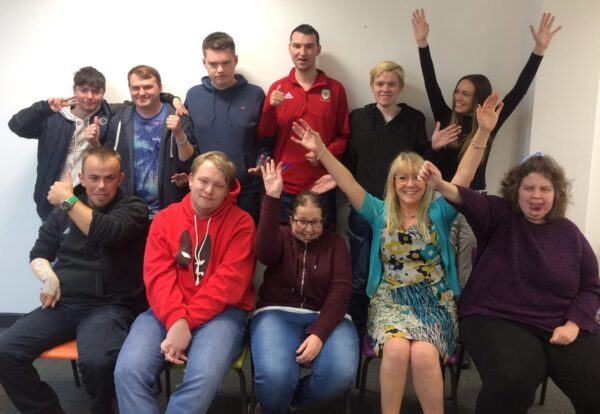 The Engage to Change project is working across Wales to support young people aged 16-25 who have a learning difficulty, learning disability and/or autism to achieve their full potential.
Using a person-centred approach, Engage to Change works closely with young people, their parents/carers and employers to:
overcome barriers to employment
develop transferable skills
offer unpaid work experience
provide paid supported employment
find volunteering opportunities
offer access to supported internships.
We are continuing to support young people throughout the pandemic and we are still accepting referrals to the project so please contact us if you are a young person interested in joining the project or the parent/carer of a young person who is interested in joining.
To make a referral for a young person living in North Wales, north Ceredigion or north Powys please contact Agoriad Cyf by email e2c@agoriad.org.uk or phone 01248 361392.
To refer a young person living in South Wales, south Ceredigion or south Powys please contact Elite Supported Employment by email tmoore@elitesea.co.uk or phone 07943 866 246.
This project is made possible through funding from the National Lottery Community Fund in partnership with Welsh Government.
@Engage to Change
22.04.2021
Date 22nd April 2021
Brad was supported by Engage to Change to help him find work. With support from an
@eliteseauk
job coach, Brad started working at Reseiclo Woodstore in Newport.
https://t.co/LDQ9eOwpNQ
@Engage to Change
22.04.2021
Date 22nd April 2021
Lucy Hinksman from
@AllWalesPF
, one of the speakers at our Women in Work event, has spoken to
@BBCWalesNews
about the importance of people with a learning disability being involved in politics and voting in the Senedd election on 6 May.
https://t.co/qsU4MHhyb2
@Engage to Change
21.04.2021
Date 21st April 2021
+ Show More